Safawi Date
Safawi dates are grown in Saudi Arabia in the region of Madinah and botanically known as Phoenix dactylifera.
Safawi dates are of the semi-dry type. The Safawi palm tree is prized for productivity, making Safawi dates more commercially available than many other date varieties.
It is even believed that eating Safawi dates on an empty stomach will kill stomach worms.
Kurma Safawi ditanam di Arab Saudi di wilayah Madinah dan secara botani dikenali sebagai Phoenix dactylifera.
Kurma Safawi adalah jenis separa kering. Pokok kurma Safawi telah di anugerahkan untuk produktiviti, menjadikan kurma Safawi lebih tersedia secara komersial daripada beberapa jenis kurma yang lain.
Bahkan dipercayai bahawa memakan kurma Safawi ketika perut kosong akan membunuh cacing perut.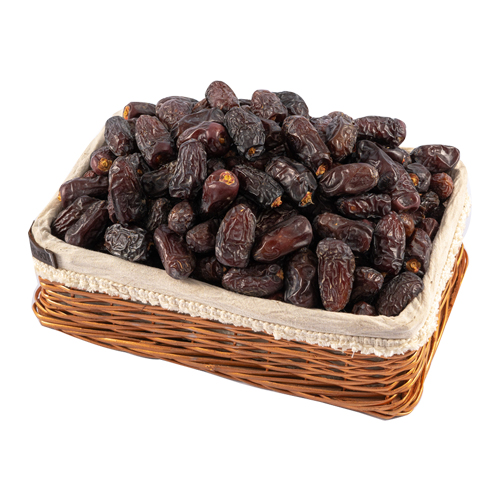 Types of Safawi Dates
Retail Packing
Al Nakhil Safawi
Weight : 200G
Mahnaz Safawi
Weight : 250G
Al Nakhil Safawi
Weight : 400G
Al Nakhil Safawi
Weight : 500G
Mahnaz Safawi
Weight : 500G
Al Nakhil Safawi
Weight : 1 KG
Al Nakhil Safawi
Weight : 1 KG
Wholesale Packing
Al Nakhil Safawi
Weight : 5 KG